The Diamond DA40 is a certified instrument aircraft where students will be able to develop their flying skills without visual references. It has the technology and performance necessary to expose the students to more complex airspace environments and operations. It is an excellent base of preparation for the next two-engine phase as well as a launch pad for the first course of an aircraft of airline.
The DA40 NG comes with a choice of stylish and sturdy interior materials for comfort and luxurious style, available features include premium leather interiors in a variety of designs and colors, Adjustable pilot backrests and lumbar support, electrically adjustable rudder pedals, air conditioning electric and much more.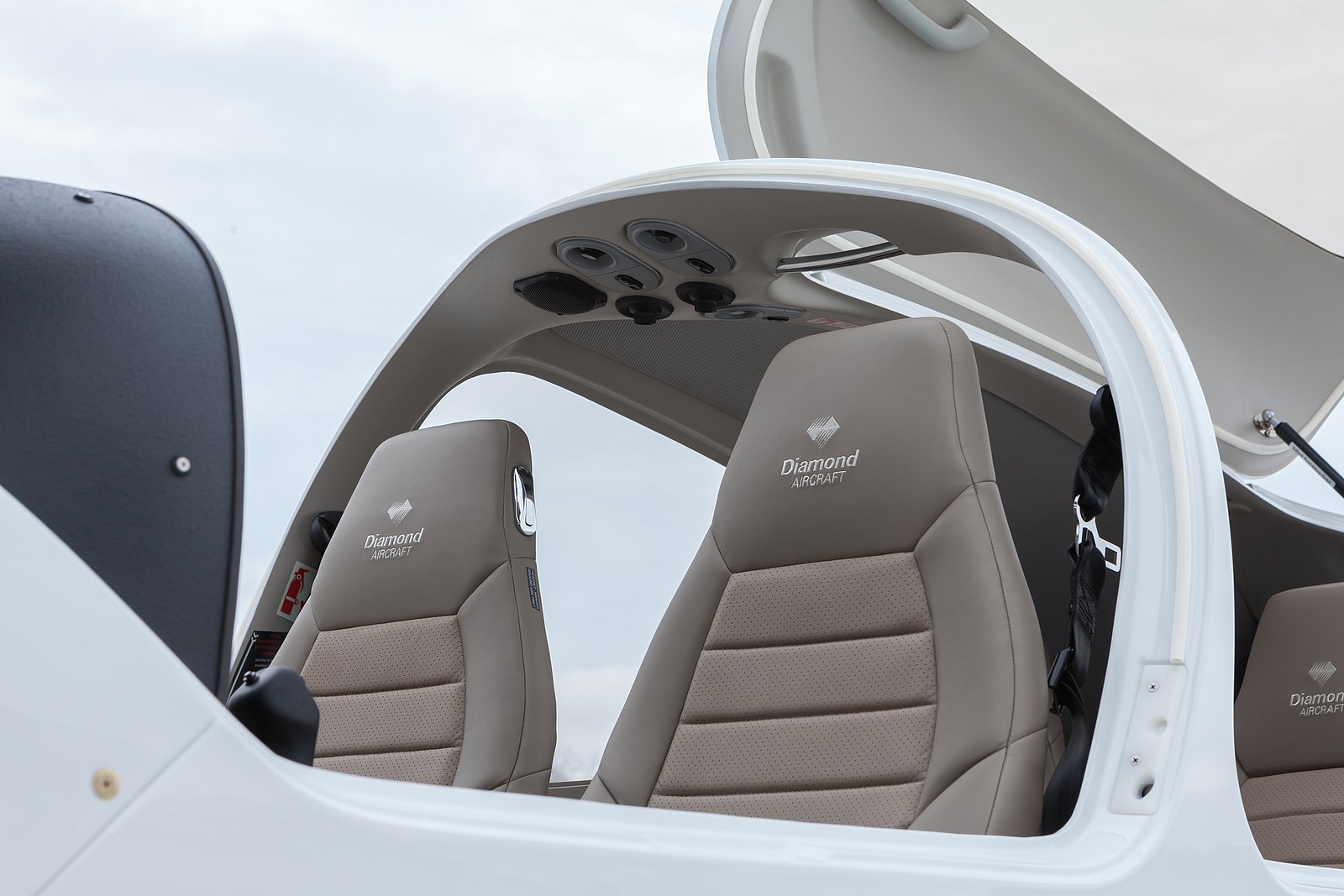 Garmin's Synthetic Vision Technology (SVT™) recreates a visual topographic landscape from the bench terrain alert data from the G1000 system, providing situational guidance.
Diamond's industry-leading security record is the result of our commitment to protecting you and your passengers with a long list of active and passive safety features. Active safety features help prevent accidents as the first and foremost line of defense. Passive safety features are designed to minimize the likelihood and degree of injury should the unexpected happen.
The DA40 offers the ultimate in handling, stability and control, ease of operation, plus structural and system redundancies, all along with a high degree of crash resistance.

Information
Engine
Austro Engine AE300
Equipment:
Garmin G1000 NXI, GFC700 Autopilot, Air Conditioning